The Admetricks Ecosystem has a lot to offer.
Frequent questions
Why aren't the prices listed?
The price depends on several factors: countries, number of solutions, categories, metrics, users and domains. We always try to find the plan that best suits the client's needs so that they get the highest possible value at the lowest price. That is why it is better that we talk about what you are looking for to put together a plan according to your needs.
What forms of payment do you accept?
All our products can be purchased with a credit card. We accept Visa, Mastercard, AMEX, and Discover. The Advanced plan can also be purchased via bank transfer.
What if I have a question?
In the tool you can talk in real time with a person! from our Customer Success team, who will help you resolve any questions or problems you may have.
If I hire a plan, can I later change it to another?
Yes, Admetricks is flexible in this regard and we understand that your needs may change over time.
Can I cancel my plan anytime?
You can cancel your plan whenever you want, but everything will depend on the conditions negotiated in the agreement. For more details, talk to us.
Market research leaders trust our data


+ 200.000
Webpages monitored every day
+ 20 Countries
Measured by our technology
+ 1.200 profiles
From social networks monitored every day
+ 1 Million
Digital Ads captured every day
We work with advertising organizations to improve measurements in the region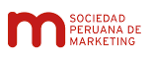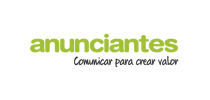 Learn With Us
Admetricks
Training Center
Courses with tools and information that will help you obtain competitive intelligence for your work. Get better results when using Admetricks solutions.